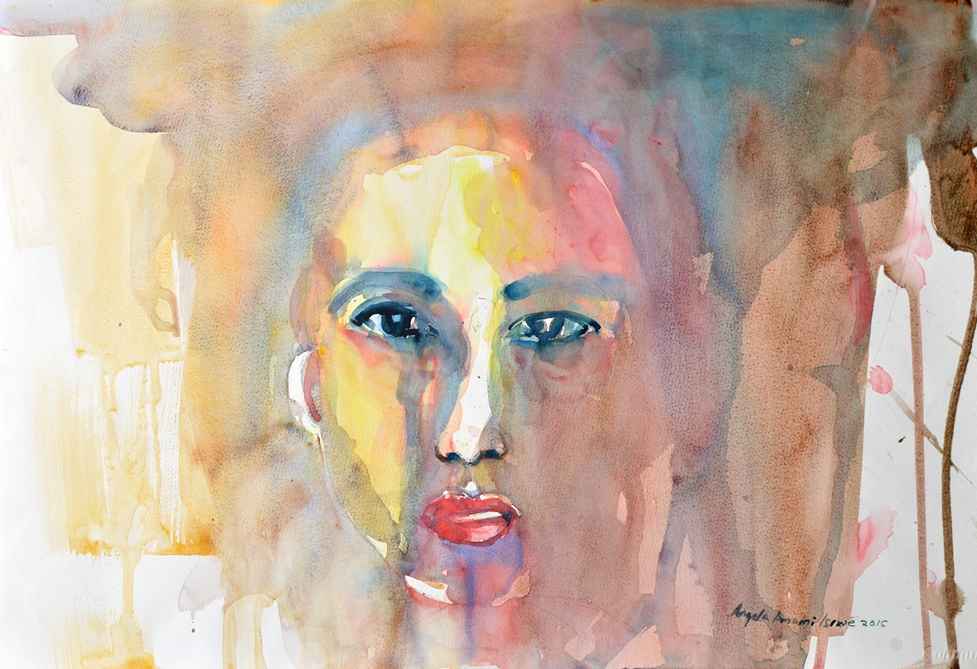 Angela Amami Isiuwe creates her paintings in minimalist renditions using different mediums – acrylic , watercolour and sometimes oils.
Growing up in Abraka, Delta State of Nigeria . She was born to a teacher and a lecturer who could not understand her passion towards the arts when they felt she could have made more impact as a lawyer or in a more academic career.
She however pursued this passion despite her parents' wishes and attended the Federal Polytechnic, Auchi also in Nigeria; where she studied Art and Design, majoring in Painting (1992). This was followed with an internship with a renowned artist, Sam Ovraiti in Lagos where she moved to after her formal education.
Isiuwe's last exhibition with her husband, Emmanuel at DiDi Museum HUMAN AND EQUESTRIAN LIFE in Lagos was a success.
She has featured in newspaper publications -expanding horizions workshop , Pan-Atlantic University, Lagos, 2016.